Firefly
1:

Small text says 'Never Tear Us Apart' from the INXS song of the same name.
2:

3:

4:

5:

6:

7:

8:

Alternates:
1:

2:

Friends Only Banners:
9: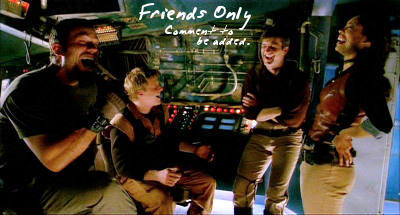 10: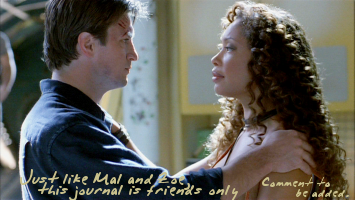 11: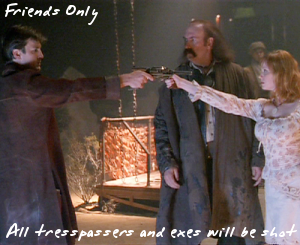 Colorbar:


Mal Is Love
Lost:
13:

14:
15:

16:

17:

18:

19:

20:

small text says: 'I'm gonna buy a gun and start a war' From Coldplay's 'Rush Of Blood To The Head'
21:

22:

Alternate:

Lost UK Promo Remix To 'Afternoon Delight':
http://rapidshare.de/files/11458368/Brenah_Lost_Vid2.wmv.html
I want to thank everyone involved in making that UK promo, I have watched it countless times, and I love it. But I am me, so I decided to give it a remixed soundtrack ;) Hope you guys enjoy.
300
23:

Alternate:

My Resources:
http://brenah.livejournal.com/16482.html?mode=reply
Please feel free to take any of these that you like. I only ask that you do not alter them, and that you please credit Brenah in the keywords. I love to hear your comments!
I hope that everyone has been doing well. I apologize for not being around much lately, but I'm going to try and post a *little* more frequently.